Sorry for the delay in getting back to you guys! I have been busy getting my tax information ready for my accountant. Why did I let my paperwork get so behind?BUT
If you have been following on Facebook you would know that I found my new living room chairs on Craigslist!
I will get right to the pics. You have waited long enough.
But then…wait until you hear what a deal!Wah lah!!!
Ok…before I share closer pics….
Remember the new colors that I am wanting to implement into my living room that I shared on
this post
?
I shared that I want to re-decorate my living room, with this color scheme, on a really tiny budget.
A REALLY tiny budget of $200.00.
That would include curtains, furniture and paint.
GULP
Even I knew that might be tough but I knew I could do it. It would just take patience.
So, let's talk budget first.
Book room set sold for $500.00 to a really sweet couple.
I know many of you wanted me to keep but I really didn't have the room. Making this room into a guest room wouldn't have allowed the space for the armoire to stay. This room is REALLY tiny.
The two "uncomfortable" living room chairs sold for $300.00.
So, selling these two items gave me $800.00 and I had my original $200.00.
That is $1,000.00 to work with to redecorate my living room AND make a new guest room.
Eeek!
A challenge I am trying to accomplish!
So, back to my chairs.
The seller had advertised them as "NEW AND NOT USED" custom made furniture from Calico Corners. They were from an eviction. Someone had rented a house from her father. Fully furnished it with luxury, new items and never lived in it or ever paid rent. Really weird situation. They searched him down…he was alive but they had to go through the eviction process and were selling his stuff to try to get back what he owed. (I found out all of that when we picked them up) She stated that they were in storage and their research showed they had been purchased for $1250.00 originally. Before I get to what she was asking and what I eventually got them for…..let's get into my research. I wasn't really sure if I believed the $1250.00 price, so I went to Calico's site.
Wait until you see the color "pallette" that is on their landing page.
I was like, "You.Have.Got.To.Be.Kidding."
I clicked on the chairs.
And she wasn't off on her price but I noticed this little blurb after the dollar amount.
JENNA'S CHAIR
Frame price: $1199 – Plus cost of fabric. That didn't include FABRIC!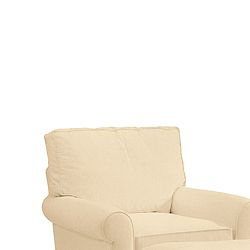 So…..I looked more around the site. This is the color pallet that greeted me on the landing page. The fabric on HER chairs, I couldn't find the exact one. You may be able to. The blue one on the bottom left is the one on the accent pillows.

This was the closest I could find……but believe it or not….I think the fabric on this chair is a higher line of fabric. I just didn't want to brag too much. ; )
This fabric is $34.39 a yard and the chair stated that it would need 14 yards. That is $481.46 worth of fabric. I'm sure there would be other charges of labor as well.
So…$1250.00 for chair and $500.00 worth of fabric. That would be ONE chair would have cost originally around $2,000.00. That doesn't even count the fact that I THINK her fabric is from the higher lines.


Dang diddly dang…….
So, she stated that they were originally $1250.00 and she was asking $750.00 a chair.
$1500.00 for the pair!!!!
CRAP.
Way out of my budget but so worth it.
So, I emailed her. "Hello, your chairs are beautiful. They are well worth what you are asking but out of my budget. If by chance, you are unable to sell and would consider $500.00 for the pair, would you please contact me? I appreciate your consideration." (It was FREAKING me out paying $500.00 for a pair of chairs but I knew these were quality and well worth it)
I expected a "Heck no, crazy lady!"
But I received this. "We would consider $750.00".
I hemmed and hawed….contemplated what else I could sell. Contemplated raising my budget. Talked to you guys about them on Facebook.
But in the end, I just couldn't justify the expense.
So, I emailed her back. "That is such a good deal but still out of my budget, I am sorry. If they do not sell, please let me know if you will consider the $500.00"
She responded……
"Sure. I will give them a few weeks and if they do not sell. I will give you a shout back."
I knew they were going to be sold but I was ok. I knew something else would show up.
So, in the meantime, I started selling my stuff to supplement my $200.00 budget. I chased down a few other chairs and didn't really find anything.
Last week I emailed the "Blue lady" chair ad again and said…."Just a reminder that I would be willing to pay $500.00 for the pair if they haven't sold." I was a little nervous about sending that and felt pushy. I got the reply, "I am in Miami right now but will talk with my family. If they agree, then I will let you know and we can arrange a time for you to pick up."
YAY!
EEK!
I was paying more for chairs than I have ever in my life!
But I was excited.
She threw in the two down pillows below that she said "didn't really match the chairs."
They didn't match because they were "accent" pillows!!! AND the quality…..UN-REAL.
They made my TJ Maxx, green pillow, look a little pitiful. : )
The quality and comfort of the chairs…..I can't even begin to tell you.
My son came home after school…the one who cannot stand change….and wrapped himself in a blanket and fell deep asleep in them. We all love them.
So…I am on the path to change.
Right now….I have only spent $500.00 out of my $1000.00.
Still have to paint, find pinch-pleated-lined drapes and need two other chairs to replace these.
I may re-upholster them myself. I am not sure….they have custom off-white slip covers under the chenille blankets but they do not go with my "new" decor. I may try to sell them on Craigslist and add that little stash to my cash.
AND I have to finish furnishing a guest bedroom with the same budget.
I'm almost there in the guest bedroom, believe it or not and have only spent $75.00.  So, technically I have spent $575.00.
When I was picking up the chairs, I asked the young lady if she was selling anything else. She said yes….an entertainment center. Smaller chest on legs. Unusual style and gorgeous. I knew from the quality it would be too high for me and then she said…..for $75.00!!!!!!!! You heard me people. A leg had been broken and glued back, so she was selling for $75.00.
Perfect for guest room! I will share that picture in a bit.
So, to make up for not posting in a couple of days, I have made this the longest post in history.
You are welcome!
I have to find the PERFECT lined, custom made, pinch pleated drapes for under $200.00. FIVE panels! Think I can do it?
I will of course keep you informed along the way!
Like the chairs?
Asleep?
Tired of hearing me talk about them?
Miss hearing from you guys!
Love,
Me
I'm linking up to:

http://www.itsoverflowing.com/2012/03/overflowing-with-creativity-12.html
http://my1929charmerblog.com/sundays-best-22-par-tay/